How to spend an awesome weekend in Zagreb while interrailing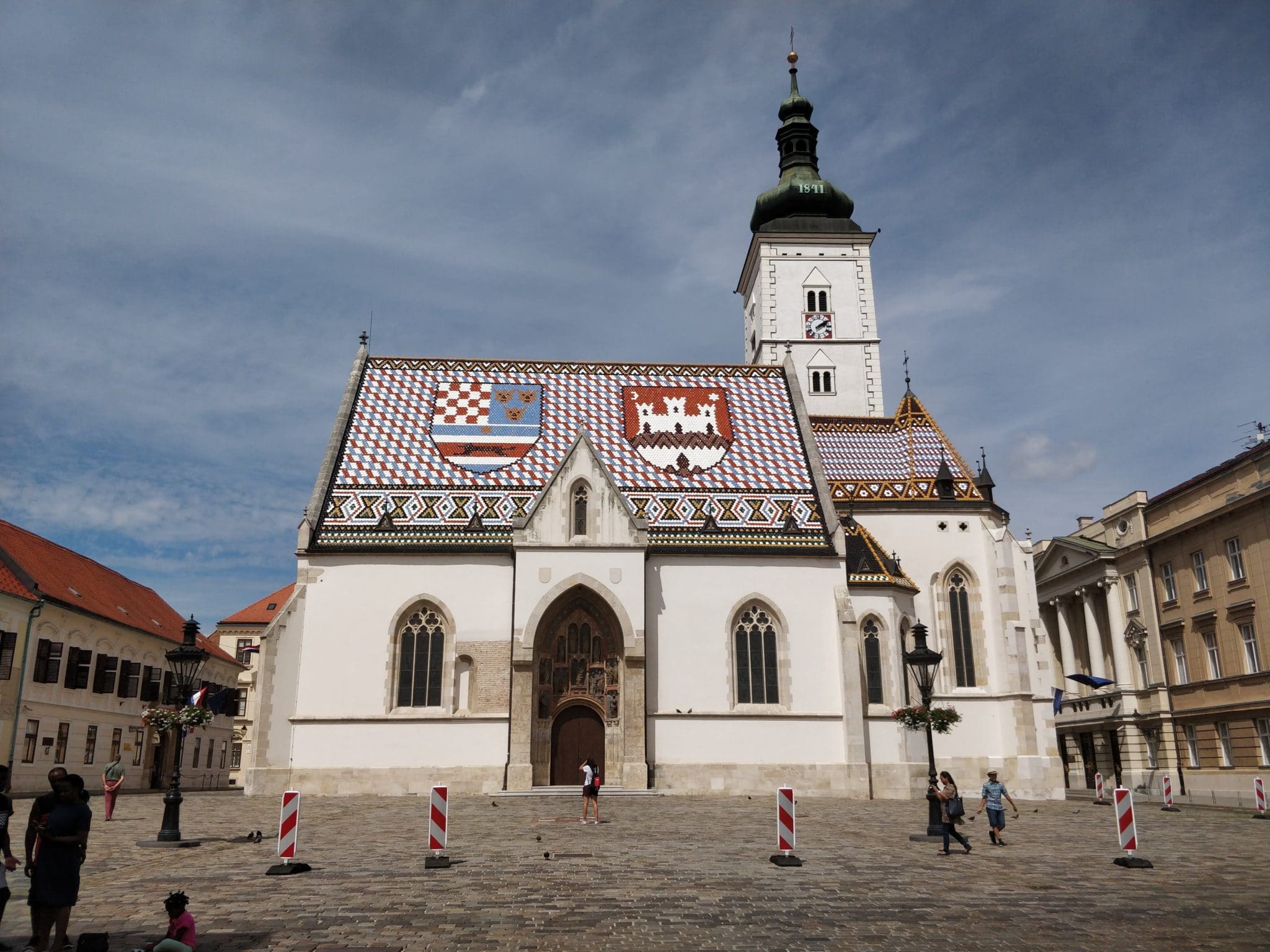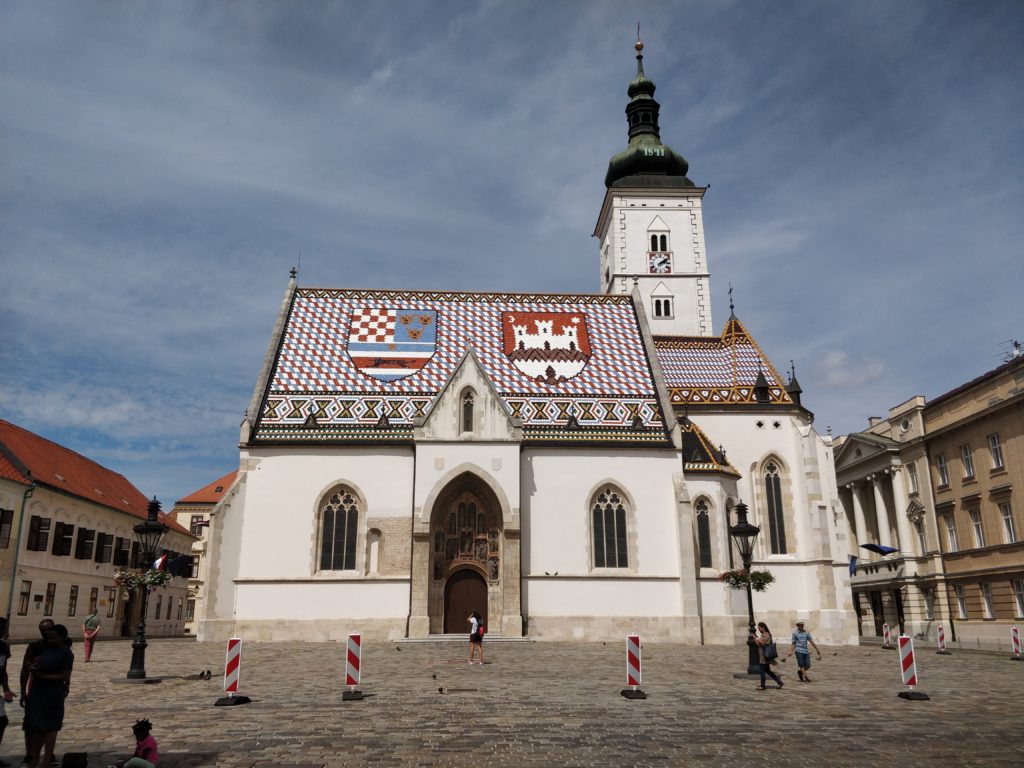 As part of my interrail journey across Eastern Europe, I got the chance to take in Zagreb, Croatia. The city had many surprises and was altogether a gorgeous European city destination. We had three days to spend in Zagreb and it was the perfect amount of time which is why I definitely recommend you spend a weekend in Zagreb.
Museum of Broken Relationships
To kick start this list, and hopefully your weekend in Zagreb plans, I'm going to tell you about something I've never seen or experienced before – the Museum of Broken Relationships.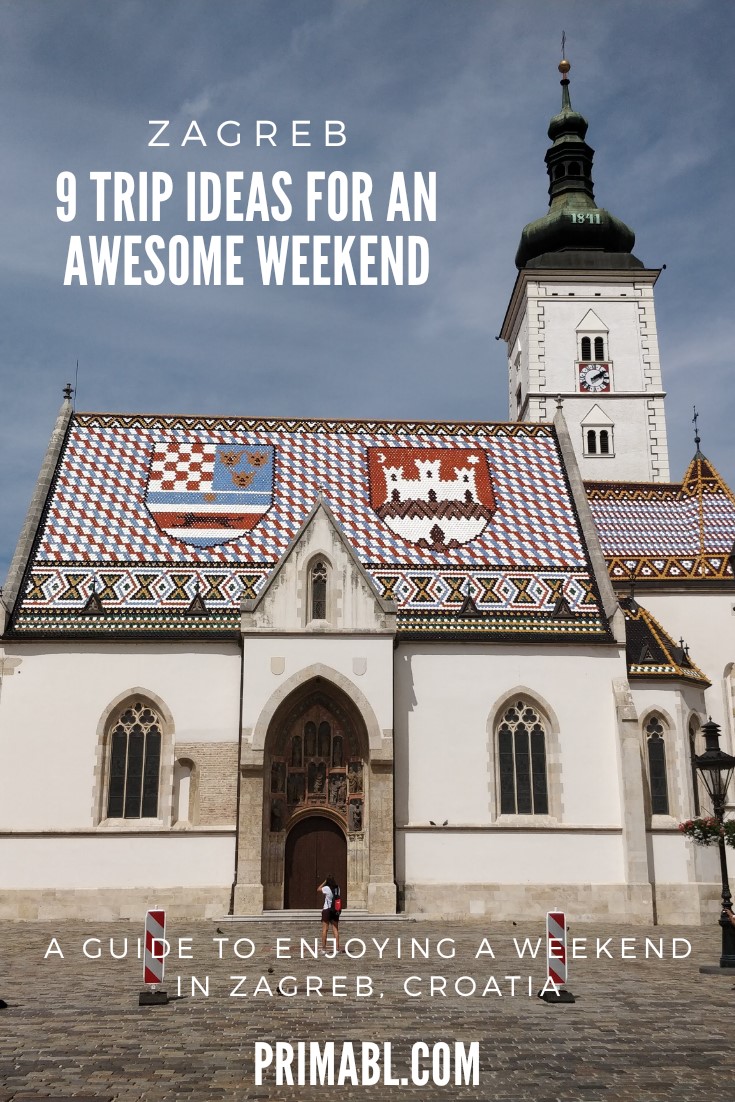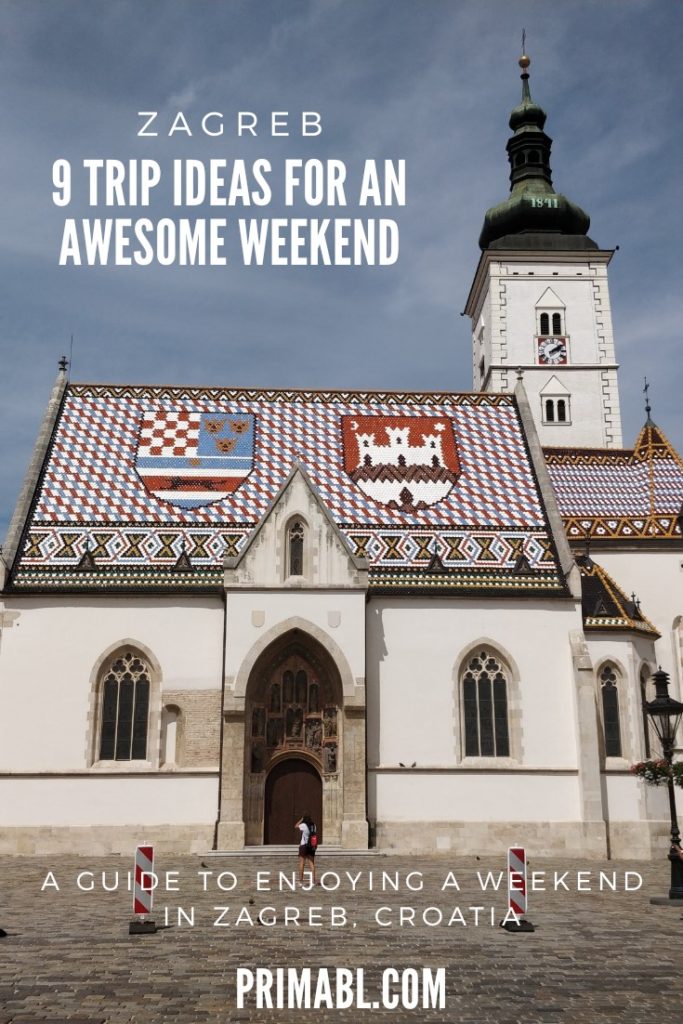 So this museum features exhibits sent in by normal people, just like you and I (if you consider yourself normal) who have gone through a broken relationship.
The items these people send could be as simple as a shoe. But each item is accompanied with a bit of backstory. All of a sudden, a simple shoe, becomes a window into two random people's relationship.
Sometimes what you see through that window isn't so pretty, other times it puts a smile on your face. There's a range of emotions that are expressed through the different backstories: loss, grief, anger, sorrow, happiness, and positivity, and you'll likely experience some of those feelings yourself while there!
In terms of museums I found it to be one of most interesting I've ever been in. I'm a bit of a reader, I'll read anything that I see on a museum wall so this museum was a real treat.
Note: The museum is all on one floor but with a couple steps here and there. It is is accessible for those in wheelchairs. Check out the Museum's website ahead of your visit.
Next on the list for your weekend in Zagreb: The Museum of Illusions
Zagreb is the 'city of museums'. So you can expect a couple museums on any list of things to do in Zagreb. But this is the last one for this list, and it's a good one – The Museum of Illusions.
I do not recommend going to the Museum of Illusions hungover, you will end up puking on some-thing or some-one!
Now that disclaimer has been made, it's time to talk about what you can expect. Right now there are 27 Museums of Illusions around the world – click the link to see if you're near one already.
I've been to the museum in Toronto, where I moved over on an IEC Visa, be sure to check out that blog if you're into trying something new! Or even just check out my Toronto blogs if you want to visit Toronto!
If you've already been on my blog and have read my Things To Do in Belgrade blog, there is also a Museum of Illusions there if you want to take it in! Also check out my blog on Belgrade, it's stunning and only 4 hours away from Zagreb!
Anyways! The Museum of Illusions is a fun stop. To see the whole museum takes about an hour. You'll get to see plenty of optical illusions and you'll also be able to interact with some of them as well.
There is also a table full of puzzles for you to put your brain to the test. All in all, the Museum of Illusions is a fun afternoon out whether you're 4, 24, or 84.
Grič Tunnel
Alright so you've had your fill of museums, a weekend in Zagreb is supposed to also include some down time, right?
Well Grič Tunnel & Art Park Zagreb do just that while also giving you a taste of history. I recommend checking Grič Tunnel first and then relaxing in Art Park.
If you're wondering why you should even go to a tunnel in the first place, it really is something that it is quite cool to see if you're into history.
It was originally constructed as both a bomb shelter and a promenade in WW2. During the 90s it became a different type of shelter – a rave shelter.
Grič Tunnel hosted one of the first raves in Croatia during the 90s but today has been restored and is used by locals for practicality and by tourists as a place to visit.
I enjoyed walking through the tunnel as I am one of those people who will look at a plate in a museum and think it's amazing that someone used the same plate hundreds of years ago and had no idea my ugly mug would be looking at their plate in a museum hundreds of years later!
If it's not your thing definitely make your way to Art Park during your weekend in Zagreb.
Art Park Zagreb
So if you find yourself looking for a place to relax and sit outside, head to Art Park – located right beside the Cathedral of Zagreb.
The name might give it away but this park is all about art, culture, and lifestyle.
Yoga classes, outdoor venues, travelling galleries – they all happen here. It is a very unique spot which transformed an abandoned space into a mini cultural haven.
Some cities can be quite soul-less in their design and layout. Everything is glass and metal and nothing is really there for actually living in the city. Zagreb is the complete opposite, and Art Park is a testament to that fact.
When it comes to spending some time there, Art Park has seats that line the slope of the park and a playground at the bottom for kids to play.
At the top there was a small pop-up bar and we were able to get a bottle of beer and chill out. It is a really fun place to relax in and if you're an art lover I can't think of many other parks you would rather spend some time in.
Saturday night during your weekend in Zagreb – Where to for drinks?
So when it comes to drinking, everyone has such a wide variety of tastes and preferences for what they like in a bar and for what it serves. BUT, I think you should consider checking out Zagreb 360 for a drink.
I'd recommend starting your night off here as it's a great place to meet with friends, take some cool night time shots for the 'gram if you're into that sort of thing.. say cheese.
They also have board games as well which can very quickly be turned into drinking board games!
A bit hungover? How about a dip in Lake Jarun?
To the south-west of Zagreb city centre is Lake Jarun. Accessible by the 17 tram from the city centre, Lake Jarun is the place for group sports, water sports, track running, and cycling in zagreb.
Lake Jarun, also known as "Zagreb Sea" is a great place to sunbathe and take a dip on hot summer days. Unfortunately, the day I was there it was a bit overcast and cold, but, it was still refreshing to get into the lake for a swim.
There are a few bars around the lake where you can grab a beer and the area itself is right beside the neighborhood of Jarun where you can get food, drinks, and there's even a shopping mall – Point Shopping Centre – if you need it.
I'd recommend going here early to get the best out of the day. It was quite quiet when I was there and the overcast weather didn't make me want to stay for the whole day. BUT it is refreshing and it is a nice spot away from the bustle of the city. I could imagine Lake Jarun being a super spot on warmer days.
Honourable mentions
If you're like me, you'll appreciate that there are places in every city that are worth seeing and are worth taking in as part of your day out, but that you're not necessarily going to spend your entire day just at that particular place.
That is what this list is for. Places that I personally found interesting and worth going to see but are not necessarily going to consume a large portion of your day.
The Church of St. Mark
You'll probably recognise the chruch's famous roof. This church is one of the oldest buildings in Zagreb, built in the 13th century.
Just down the road from the aforementioned Museum of Broken Relationships, the church is definitely one to add to your day out in Zagreb.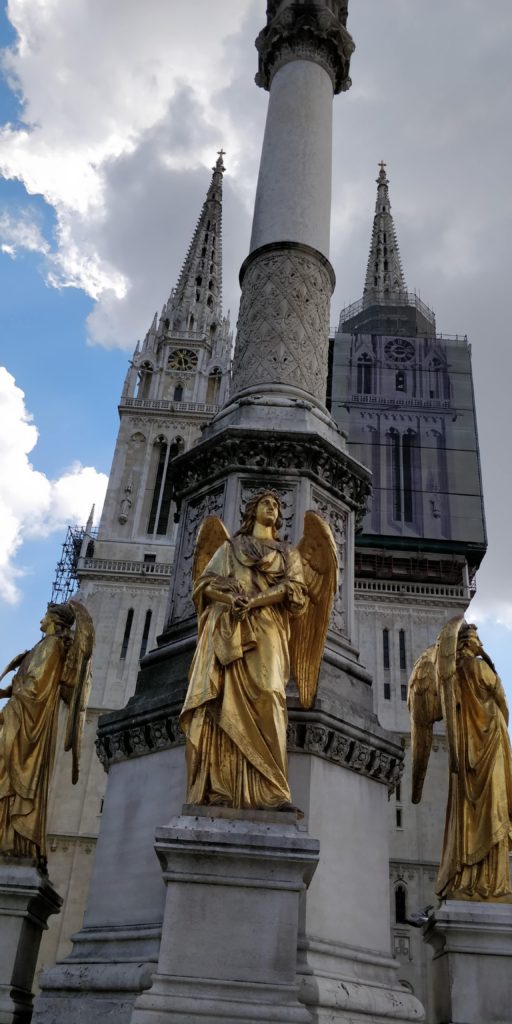 The Cathedral of Zagreb
So who is going to go to Zagreb and not go see The Cathedral of Zagreb? To be quite honest, probably no one as it is impossible to not walk past this cathedral.
The Cathedral of Zagreb is the tallest building in Croatia and it is beautiful. The cathedral contains priceless treasures dating back to the 11th century and you are able to go into the cathedral – just don't forget to turn off the mobile phone!
Dolac Market
Dolac market is just a few steps away from the Cathedral of Zagreb and can be spotted thanks to the red parasols that adorn the local producers' tables.
The market has been Zagreb's main open-air farmers' market since the 1930s and if you want to experience tradional, locally produced Croatian cuisine, here is the place to source it!
The cornbread available in the dairy section is a particular 'must' for those that visit with it being baked just that morning.
Try get to the market before 1pm as that is when you'll experience the best of what it has to offer.
A weekend in Zagreb
So that is my recommendations on what to do when spending a weekend in Zagreb while interrailing.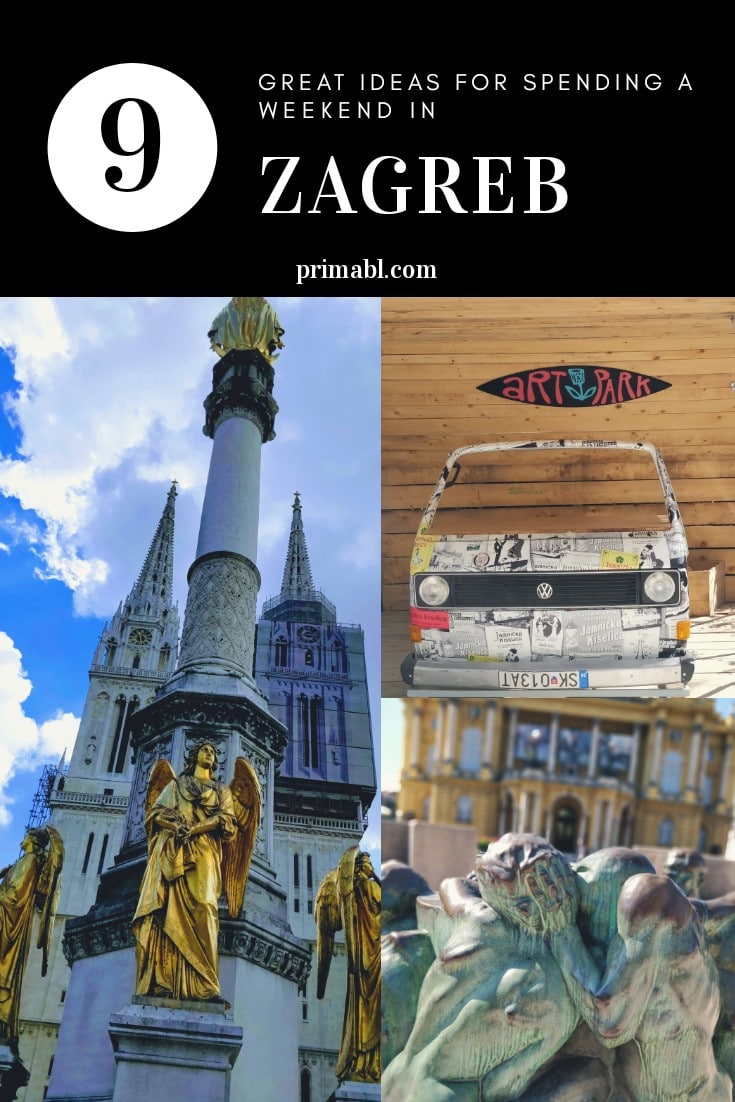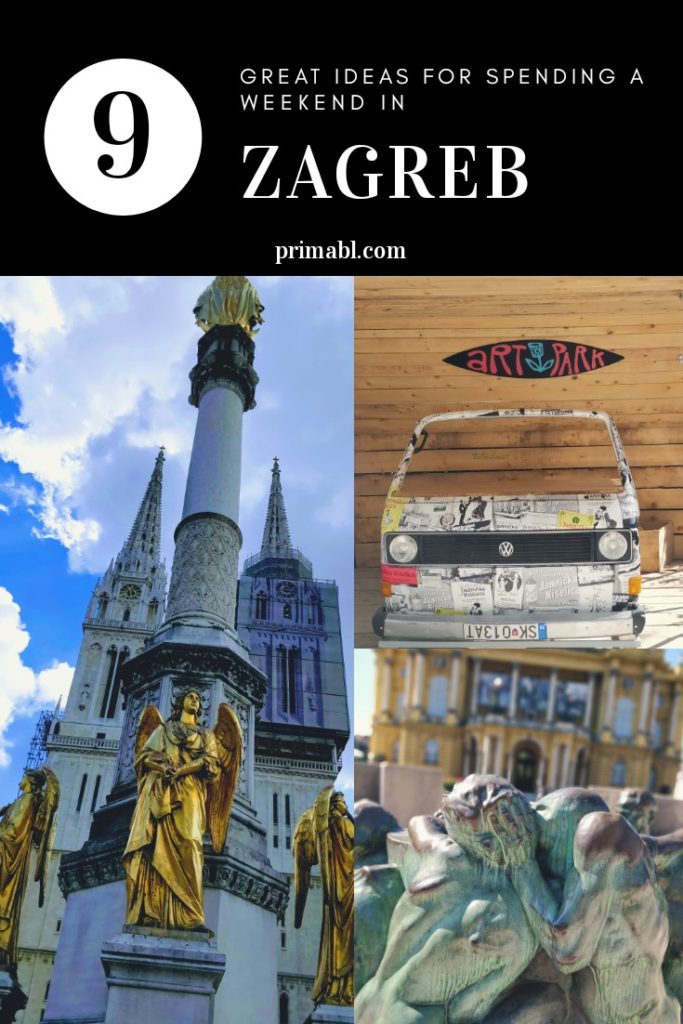 My suggestions will definitely apply to those not interrailing and just looking for a city break as well but I felt as an interrailer that sometimes you don't want to see another museum or you don't want to see another cathedral, so I tried to give a little diversity in what to do.
If you like what I've mentioned just tap on the map below and save it to your GMaps app – this works best on mobile.
If you enjoyed this article I think you might enjoy some of my other tales from interrailing:
When is Dolac Market open?
Dolac Market is open 7am to 3pm Monday to Saturday and 7am to 1pm on Sunday.
Can you swim in Lake Jarun?
Yes you can! it is a refreshing lake with tepid water temperatures in summer and clean water.
Is Zagreb a party city?
Zagreb has a lot of unique museums and things to do in the city that separate it from its neighbors. But if you want a party city, go to Belgrade.
Is the food nice in Zagreb?
Regardless of your taste, you'll easily find a restaurant that caters to your needs.
Is Zagreb vegetarian friendly?
Zagreb is always improving when it comes to its restaurants' vegetarian options. The bottom line is you won't go hungry, but don't count on every restaurant having a vegetarian option. Do your research ahead of time to avoid disappointment.